Wifi Avilable
Within 5 min of Station
Foreign Language Support
*Please note the chicken and beef we use for the menu above are all Halal certified.
*The soy sauce and other seasonings used in these menus contain no alcohol.
*These menus are reservation only. Please make your reservation a minimum of 4 days in advance of your preferred date.
*All Muslim-friendly menus contain no pork products or alcohol. Please note that other dishes that may contain these ingredients are also prepared in the same kitchen.
*Please note that alcoholic beverages are served in the restaurant and that guests who drink alcohol might be seated next to your table.
*Cookware, kitchen utensils used exclusively for cooking the Muslim-friendly menus are kept apart from the utensils used for the
non-Halal food to avoid contamination. Dining plates and utensils are the same as those used for the other menu items.
*The picture shown is a representative image. Course menus may vary depending on seasonal availability.
*All prices shown above include a 10% service charge and consumption tax.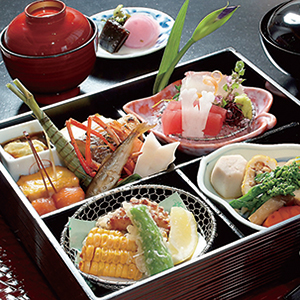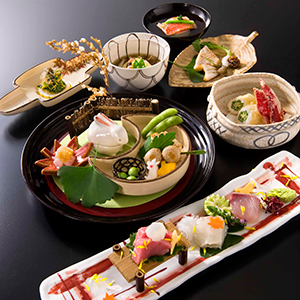 Name
Japanese Restaurant UKIHASHI (HOTEL GRANVIA OSAKA)
Address
3-1-1, Umeda, Kita-ku, Osaka, 530-0001
Access
1 minute walk from JR Osaka Station.
TEL
Hotel main line (+81) 6-6344-1235
Open hours
・7:00am-10:00am(L/O9:30am)
・11:00am-15:00pm(L/O14:00pm):Weekdays
・11:00am -15:30pm(L/O14:30pm): Saturday, Sunday and Holidays
・17:00pm - 22:00pm (L/O 20:30pm)
※17:00pm - 22:00 pm(L/O 20:30pm): Sunday and Holidays 2days before Reservation Only
Holiday
Open 7 days a week
Seat
74
Language
English
WEB Site
https://www.granvia-osaka.jp/feature/000003/